Total Rendition
New lead in the Brabant Killers case?
---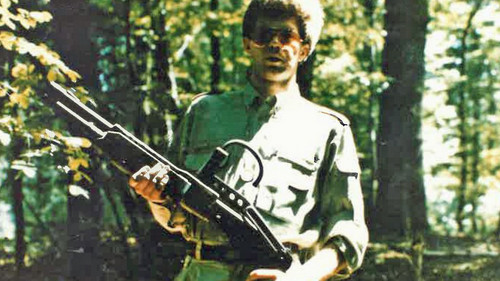 In June 2020, Belgian Federal police released a picture of a man sporting a SPAS-12 shotgun. Belgian and Dutch media immediately reported upon the photo and Belgian police urged people to come forward with details in relation to the Brabant Killers (Dutch: De Bende van Nijvel - Translated: The Nijvel Gang, French: Les Tueurs fous du Brabant - Translated: The mad killers of Brabant). However, no details have been revealed about the origin of the picture.
The Brabant Killers murdered 28 people throughout the 1980s, typically in supermarkets, which is why the Brabant Killings are sometimes known in Dutch-language media as the "Supermarktmoorden" (i.e. Supermarket murders). Popular theories hold that the Brabant Killers were in fact police officers involved in false flag operations, a theory corroborated by the degree of professionalism shown in the attacks, as well as the tactics used. A motive for the attacks may have been to cause the public to blame the attacks on the political left, as to bolster support for Neo-Fascist causes, since some of the Brabant Killers are thought to be linked to the Belgian Neo-Nazi group Westland New Post.
However, so far, none of this is conclusive...
-Mordechai Gabai